LOUIS TOCQUE. 1696-1772
55 PORTRAIT OF NIKITA DEMIDOV
Oil on canvas. 138 X 111 cm. Inv. No 1105 N.Demidov (1724—1789) was grandson of Nikita Demi-dov, the famous owner of the Urals foundries and mines in the times of Peter the Great. Patron of sciences and the arts, he was in correspondence with Voltaire.
The portrait was probably painted by Tocque during his stay in St Petersburg in 1756—58. Provenance: from the late 1750s The N. Demidov Collection, St Petersburg; Moscow Archives of the Ministry of Foreign Affairs (gift of its director, K. Obo-lensky); until 1924 The State Archives, Moscow; since 1924 The Pushkin Museum of Fine Arts, Moscow Exhibitions: 1905 St Petersburg, Cat. 311; 1912 St Petersburg, Cat. 125
Bibliography: Кат. ГМИИ 1961, p. 180; H. Врангель, "Иностранцы в России", Старые годы, 1911, July — September, p. 5, ill.; А. Бенуа, "Выставка, посвященная времени императрицы Елизаветы Петровны", Старые годы, 1912, May, p. 21; Reau 1924, р. 107; A. Doria, Louis Tocque, Paris, 1929, pp. 20, 36, No 104, ill.; Reau 1929, No 656; Золотев 1968, p. 48, ill.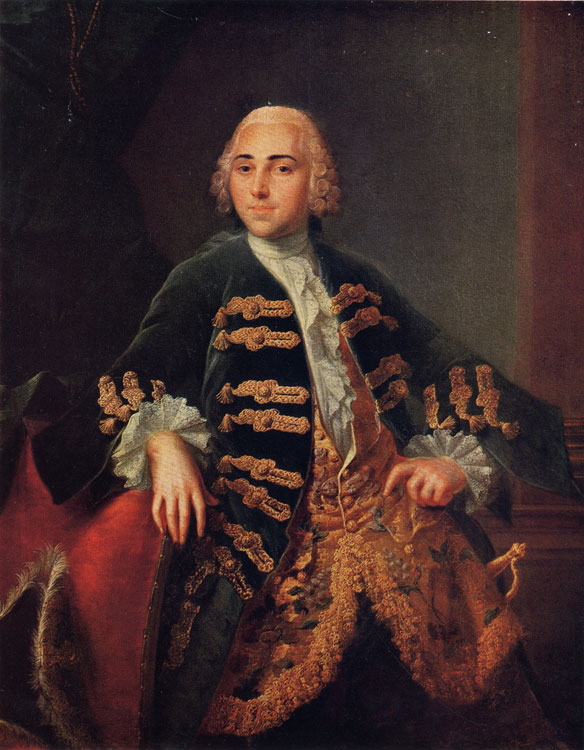 55 PORTRAIT OF NIKITA DEMIDOV